Shadforth's Historical Timeline
Insert introduction sentence or two here
October 2023
National Reconciliation Week
In October began the beginning of our Story Telling Campaign. Shadforth have engaged Kerry Neill of Triballink in Maleny. Kerry started by attending our Newport site to share stories of First Nations Culture. To date, as of August 2023, Kerry has attended 8 Shadforth sites sharing his and his ancestors stories. Kerry also attended our two largest sites in the Sunshine Coast for 2023 National Reconciliation Week.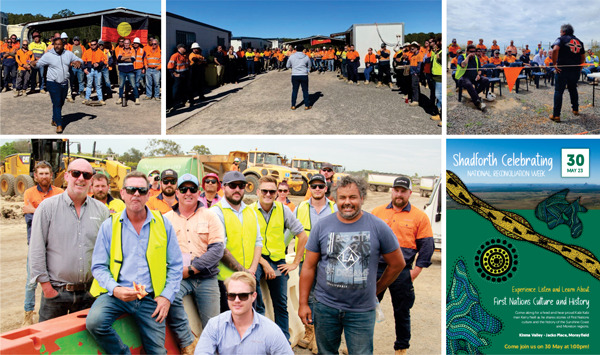 October 2022
Stockland Botanica Deebing
With Shadforth being the Civil Contractors at the new Stockland Botanica Deebing Heights site, a Smoking Ceremony was held by the traditional owners, the Yuggera and Ugarapul Forst Nations Peoples of the region. It was attended by locals from the region along with all of the main contractors working on this site to start it right, showing respect and being welcomed onto the local land.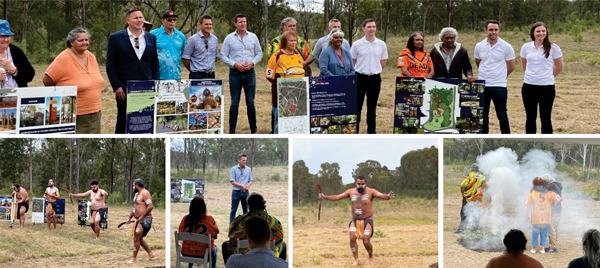 May 2022
National Reconciliation Week
National Reconciliation week is acknowledged across all sites each year. In May 2022 Ray Shadforth, Shadforth's Chief Executive Officer, sent out an email to the whole of Shadforth outlining our commitment to Reconciliation and what Shadforth are doing in this space. I am proud to present our inaugural Reflect Reconciliation Action Plan for Shadforth. Reconciliation means acknowledging Aboriginal and Torres Strait Islander peoples as the First Peoples of this land. We must all address the inequalities that exist between health, income, living standards and life expectancy in Aboriginal and Torres Strait Islander peoples and non-Aboriginal and non-Aboriginal and Torres Strait Islander peoples. Reconciliation if often best understood as a journey. Our journey resumes with our continued commitment to establish new and to build on existing relationships with our First Nations peoples. This will continue to be achieved through respectful engagement and increased understanding and education of First Nations peoples with our staff and stakeholders. We acknowledge the support and framework as provided by Reconciliation Australia and look forward to working through the key pillars of relationships, respect, opportunities, and governance. I am extremely proud of the work and progress we have all made to date, but I am more excited about the journey that lays ahead through our commitment and support to our RAP. I would like to thank our staff and partners who have contributed to our story to date, as in doing so, they have laid the groundwork for our own contribution to reconciliation into the future.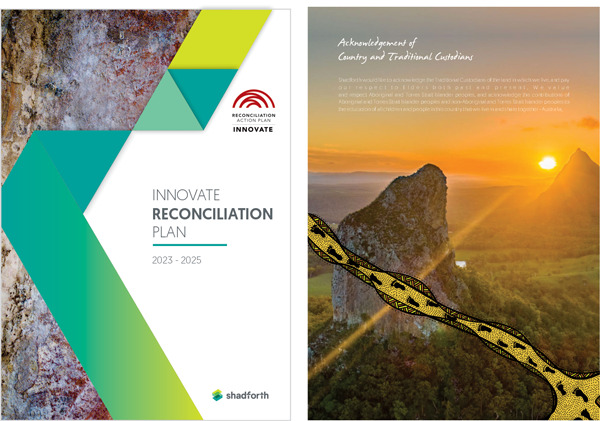 September 2021
Cultural Heritage Site
In May 2021, a significant Cultural Heritage site was found while completing the Civil works for the new Bells Creek Arterial Road in Caloundra South.  The area was immediately excluded off and works ceased in that area. In September of that year, Kabi Kabi Elders visited the site including 20 people from Shadforth, along with Stockland and Archaeo representatives. There was a group discussion regarding the significance of the area. This also begun conversations regarding possible opportunities in our Shadforth Workshop with some of the youth that the Elders mentor.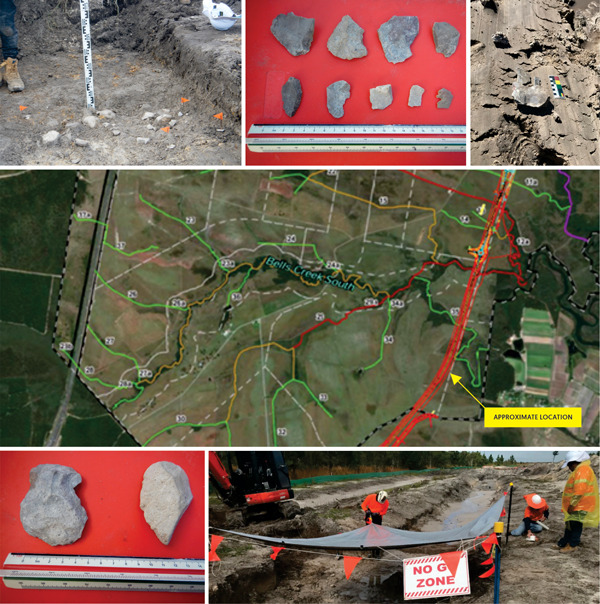 February 2021
Reflect Reconciliation Plan endorsed
Although conditionally approved in January 2020 – Shadforth's First Reflect Reconciliation Action Plan was approved and endorsed by Reconciliation Australia in February 2021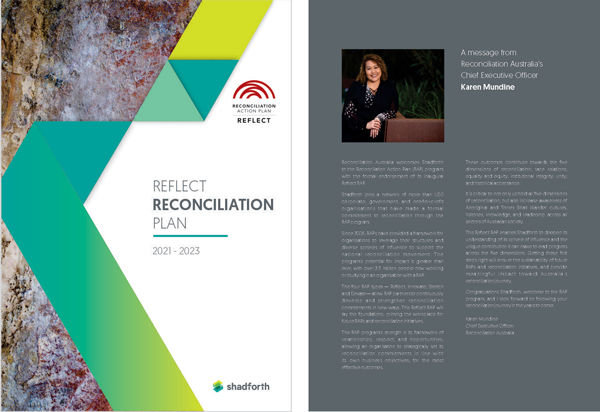 October 2020
Two Day Workshop
Shadforth's Senior Compliance Management team attended a two-day workshop at Woodford with First Nations artists and elders of Jinibara and Kabi Kabi people. The following month, Shadforth commissioned a local artist BJ Murphy, whom was at the workshop. In May 2021 BJ presented Shadforth with his Final Artwork and prints which tells the Shadforth Story. Artists Statement. The work reflects an aerial perspective of country. Crossing the centre is a traditional pathway or trade route travelled by our people for thousands of years. Many of these trade routes are now bitumen highways. The dot circles symbolise a campsite, the place where Shadforth Civil is located on Country. The waterhole on either side of the camp speak about our natural watercourses and the changes in our natural water ways, overtime through development of Country. We must work together to ensure our Country including our waters, animals people are protected from now and into the future.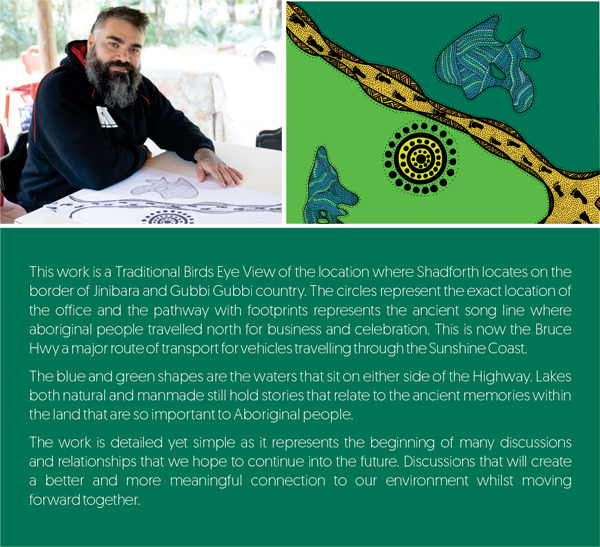 December 2019
Sunshine Coast First Nations Accord
Shadforth was invited to attend the meeting of the Sunshine Coast First Nations Accord. Going one step further, Shadforth hosted this December event. This engagement was about joining with all other Sunshine Coast companies to see what they were doing with their RAPs. Now a well-established relationship, Shadforth attend all monthly meetings with continued participation in all Sunshine Coast First Nations events.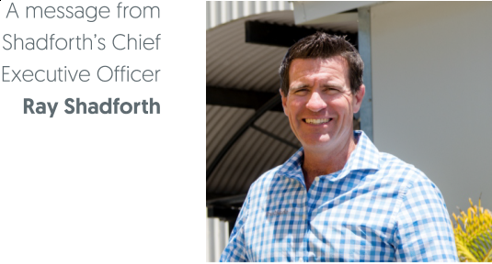 April 2019
Reconciliation Action Plan
Shadforth identified the need for a Reconciliation Action Plan. This established the creation of a 43-point action plan that supports the business to take the steps required to develop and implement our first Reflect RAP. It ensured that it will be meaningful and set a platform for ongoing success.